You sure love your car. The two of you spend a lot of time together. All you really want to do is to keep your car brand new as those cars sparkling in the lights of the showroom on the day you bought it off. Okay, we both know that is not maintainable, but you can keep your car looking magnificent while still actually taking it out on the streets. Let's start !
How often should you wash your car?
Let's face it; most of us don't wash our cars as often as we should.
If your car doesn't have much contact with bugs or birds or trees, if you live in an area with mild weather, or if you keep your car in a closed garage, then every other week should do it.
If you're really lucky, then you can stretch it to once a month. But to be this lucky, you probably don't actually drive your car very much.
How often should you wax your car?
In general, you should wax your car once every three months. But maybe the first question you have is why you should wax your car at all?
Waxing protects your paint job from the elements and guards against those minor irritants that can cause minor damage that lowers your resell value. It's also easier to wash a waxed car.
How often should you condition your leather seats?
As a general rule, you should also condition your leather seats every three months.
However, is this the car you use every day? Do you frequently have passengers? Do you have children? Do the seats spend a lot of time exposed to the sun? If so, every two months is a safer bet to keep the leather in top shape.
If you use your car more infrequently and more gently, you may be able to extend the timetable up to six months.
How often should you detail your car?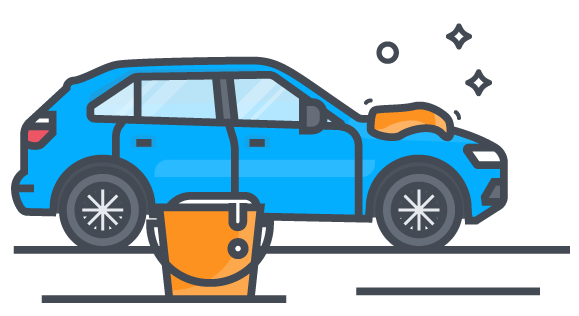 The good news is that how often you should have your car detailed is mostly personal preference. Many people prefer to do it every four months. Our recommendation is to do a full and thorough detail twice a year. This includes claying, polishing, sealing—the works. However, once every three months you should do a refresher detail, including sealant and wax as well as treat any leather.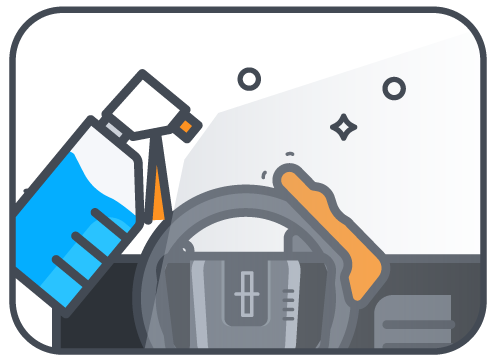 You should thoroughly clean the interior of your car once a month. It's time-consuming, but clean out any trash and wipe all the interior surfaces free of dust and grime.
Now you know how to keep your car looking its best. Here's a quick guide (remember to take into account the harshness of your environment):
| | |
| --- | --- |
| 1-2 Weeks |  Car Wash |
| 3 Months | Wax, Condition Leather seats, Clean engine bay, Mini Detail |
| 6 Months | Clay treatment |
| 1 Year | Full detail |
When you care for your car, it'll care for you. Keep your car looking its best while protecting your investment.
Source: washos